News archive
11th November 2021
Lest We Forget - a life discovered
Today's card G075-160 [tobacco : UK] Gallaher "Great War Victoria Cross Heroes" (1915) 32/200 was issued by Gallaher in 1915/1916, and it is just one card from eight sets each of twenty five cards and each showing a winner of the Victoria Cross.
6th November 2021
Fireworks 2021-11-06
Now, as the air is still mighty sulphurous with the miasma of a third day of Fireworks, shall we continue with another unusual card..... ? Oh why not.....
3rd November 2021
It pays to keep an eye on our auctions
Thank you for all your bids and for supporting our postal auction. Our next is now being lotted and will appear in the next edition of "Card-World" magazine.
31st October 2021
A spot of Poe-etry
Let us turn our attention, before we close for the night, to Edgar Allan Poe, who was born on January 19th, 1809  in Boston, USA.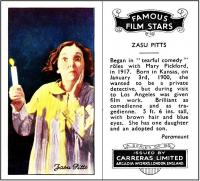 30th October 2021
A Cartophilic Hallowe`en
So lets have another chat about Hallowe`en. The first thing I thought was that there would be tons of Hallowe`en references in my library of vintage volumes but after a thorough search I have to admit that it is sadly not a festival that we ever seemed to celebrate.
30th October 2021
looking at Hallowe`en ?
Lets start with some eyes..... This was a great one in our recent auction, issued by Fry`s Chocolate...
29th October 2021
Mendip Auctions 2 November
Check out these John Player Advertising Boards, three in the lot, two identical.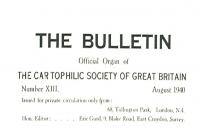 19th October 2021
Bulletins sought
Was it one of us who bought those "Bulletin" magazines, on eBay, recently..... ?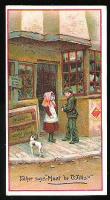 2nd September 2021
A New Issue at Sainsburys
Breaking News – Disney, Pixar, Star Wars and Marvel "Heroes" cards have been spotted at Sainsburys by one of our roving reporters!